SpiderForest.com Comic of the Week #3
Week #3 for SpiderForest CotW: This time we have two terrific webcomics that fits with this week ambient. Someone says halloween?
Mitsu Arbalest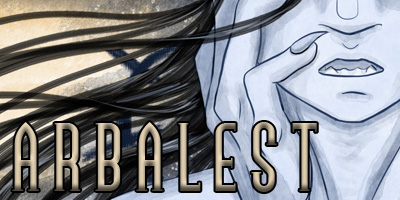 For six months of darkness at the top of the world, Haelu lives amongst the villagers of Arbalest. Like every Night Twin before her, Haelu is a monster, destined for sacrifice. Unlike every Night Twin before her, Haelu dreams of a way out. Together with a candlemaker from a broken home, she will learn to transcend the role that Arbalest has laid out for her.-Kez – What it Takes
What it takes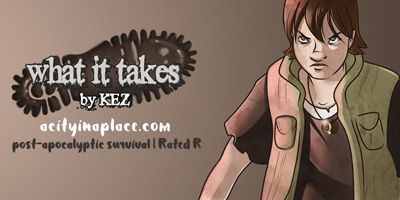 In 2004, the world ended. Technology failed, disease reigned, and humanity fell–all except for a City in a Place. There, in a hidden civilization of scientists, doctors, and engineers, life as we know it continued…and everyone else wants what they have. The City will stand or fall based on the choices of a wandering survivor as she uncovers a history with the City she never knew she had. Join Colbey as she searches for her lost fiance and finds more than she ever bargained for. Rated R for violence and profanity.